Articles
Welcome to our Articles section.  Here you will find items written by our team and other people about online engagement with stakeholders in the 21st century. Whilst this is an extremely broad topic, we are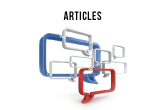 particularly keen on items about social media and the online world in general.
If you would like to contribute an article, please contact us here or email it to scropper@reputationaustralia.com.au
If it appears here, it will also appear across a range of social media including Facebook, Twitter, Linked In, WordPress and more.
Your article might also make for a good interview on our audio podcast, Reputation Online.